Another month, another blog! Although Aruba is a small island with just over 120.000 inhabitants, there are plenty of people we believe to be heroes. They were either born and raised in Aruba and became one of the best in what they do, or they achieved something very special for the island. The list is diverse from politics to sports to a couple looking out for the well-being of our sea turtles.
1. Betico Croes
The late Gilberto Francois 'Betico' Croes was a political activist. He helped Aruba obtain its 'Status Aparte' (separate status) withing the Dutch Kingdom. It was a slow process of negotiations for over 10 years but eventually it was decided that Aruba would have partial sovereignty starting on January 1, 1986. With this, the island became an autonomous member of the Kingdom of the Netherlands. Unfortunately, this separation occurred 1 year after Croes lapsed into a coma after a car accident and died. He was never able to see his own accomplishment. Betico Croes is considered as the Father of the Aruban people and is being referred to by his supporters as 'Libertador di Aruba' (Liberator of Aruba). He was also the protagonist for the Aruban flag and the national anthem 'Aruba Dushi Tera', both of which were instituted in 1976. Every year he is praised for his actions and accomplishment on his birthday, January 25. On this official Aruban holiday, Aruba raises the flag and honors his legacy, featured with various sporting events, culinary festivals, folkloric shows, and popular games throughout the entire island.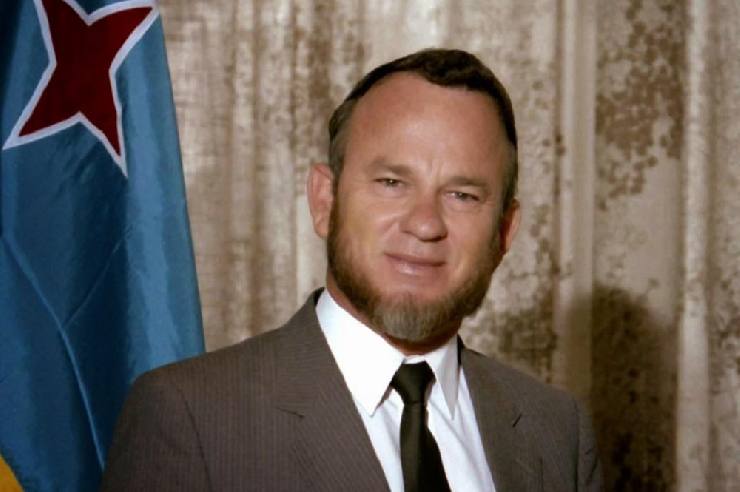 2. Padu Lampe
Juan Chabaya Lampe, born in Aruba in 1920 and also known by the stage-name 'Padu Del Caribe', has become popular as a musician/artist but also as a writer and painter. He is perhaps one of the most internationally renowned and influential artists that Aruba has ever known. After he had learned the basics of playing the piano by his father, he started to practice playing the cuarta, the violin, the mandolin and the clarinet by himself. He developed his own rhythm and style and preformed for an audience already at the age of 16. His first record was released in 1960 with 50.000 copies in its first year. He has composed over 20 records and more than 400 instrumental compositions. Next to his profession as musician, he also is the author of 3 books on philosophy and metaphysics. He has given many exhibitions for his works of art, which can be found at numerous locations throughout Aruba. For all his cultural activities, Padu was appointed 'Knight of the Order of Oranje Nassau' by Her Majesty the Queen. He also received the Silver Carnation and several other awards. His most famous work is 'Aruba Dushi Tera' composed in 1950 together with Rufo Wever and proclaimed as Aruba's national anthem in March 1976.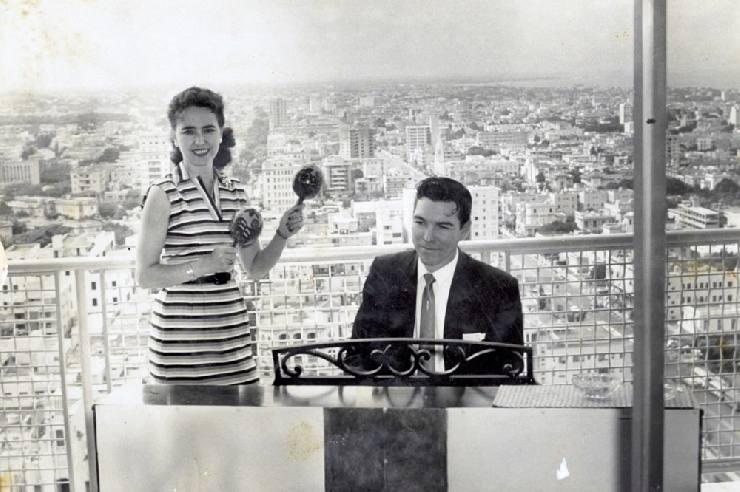 3. Sarah Quita Offringa
Sarah Quita Offringa (29) is our female sport hero in this list. She is the queen of windsurfing and 17-time World Champion. Her windsurf adventure began when she was only 9 years old, when her parents made her and brother Quincy practice several type of sports so they would not hang in front of the TV. Not yet being able to lift her sail from the water, Sarah quit practicing windsurfing, but was encouraged back into the sport one year later when her parents entered her into the Bonaire Regatta 2001. After moving to the Netherlands for studies she realized how lucky she was to grow up on a warm and sunny island surrounded by the Caribbean ocean and started to travel all over the world to discover new places for windsurfing. She competes in all windsurf disciplines on the professional tour: freestyle, slalom and wave. She secured her first freestyle world champion title in 2008, after which she amazingly went on to win this title 11 more times. In 2011, 2015, 2016 and 2017 she added a world champion slalom title to her list and in 2019 she successfully won her first-ever World Champion title in waves. The Aruban community is incredibly proud and fond of this young woman who represents the island of Aruba so beautifully on the international stage.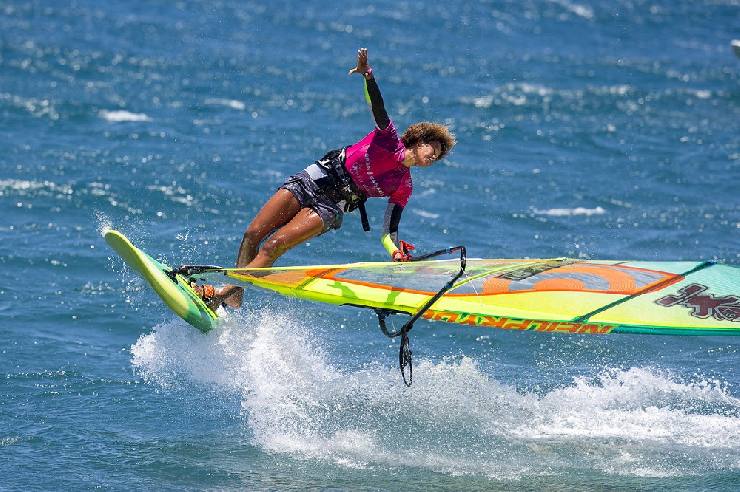 4. Xander Bogaerts
Xander Jan Bogaerts (born in 1992) is an Aruban professional baseball short-stop for the Boston Red Sox of Major League Baseball and the Netherlands national baseball team. He is the fifth player from Aruba to reach the Major Leagues. Bogaerts, who made his Major League Baseball debut in 2013, has played for the Boston Red Sox his entire career and became, with his recent contract extension, the highest-earning athlete in the Kingdom of the Netherlands. In less than a decade, he has gone from up-and-coming prospect to elder statesman in the Boston Red Sox clubhouse. Bogaerts, still just 28, is already the longest tenured member of the Red Sox with which he has won the World Series twice, was an All-Star once, and won three Silver Slugger Awards for best offensive short stop. As said by Bogaerts himself: "I was young. I just wanted to get to the big leagues, and make it from my little, tiny Aruba. Now I am eight years in the big leagues and I've accomplished some stuff so far at a young age. That fuels me to continue to do it, to continue to be better and set an example."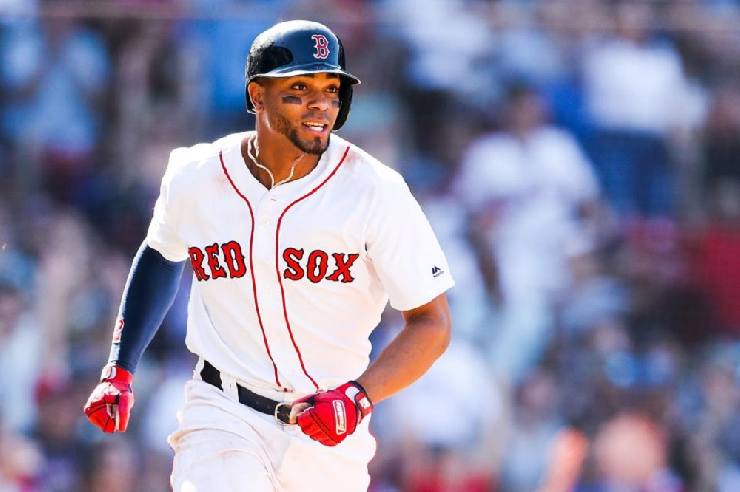 5. Richard and Edith van der Wal
Since 2003 Edith (71) and Richard van der Wal (70), founders of 'Turtugaruba', together with 35 volunteers, have been committed to the preservation of the sea turtles that nest in Aruba. They have already rescued an estimated 1,500 nests and escorted more than 100,000 turtles to the sea. Some nests are excavated after hatching, and the hatched eggs are then counted for research and data collection. This way the foundation can recognize trends and patterns. All nesting turtles are described by species. Since their retirement, the foundation has become a full-time job for Edith and Richard: working days from 10 to 12 hours, including many nightly trips to the coast. In 2009 they received a royal decoration from the then governor of Aruba for their work and dedication. Turtugaruba is asking to keep Aruba's sea turtle nesting beaches safe for sea turtles by picking up any trash that may have washed up when visiting the beach, by not driving on beaches and not using artificial lights or flash photography at or near nesting beaches.
One last remark: a hero is a person who is admired for his or her courage, outstanding achievements, or noble qualities. Know that heroes come in many forms in life, ranging from athletes to musicians and turtle lovers to one's family and friends. In other words: everyone can be a hero, including you!