All our guests have the possibility to prepare their own meal, as all Sunset-studios have a fully equipped kitchenette and can use the 2 barbecues in our gardens. For most guests being on vacation means 'sit back and relax', go out for dinner or order dinner and enjoy the food at your terrace. Aruba has numerous restaurants, food trucks, take-away and delivery services. Because most guests prefer 'the local taste' we wrote down our 5 local picks.
1. Wacky Wahoo
This seafood restaurant is owned by a local fisherman. Meaning the owner and his wife go out fishing early in the morning, to catch the menu of that day. You get the freshest seafood with a unique blend of Caribbean and international styles. The herbs, spices and ingredients traditional for the Caribbean kitchen are infused with a touch of Portugal or Spain. As they say it themselves when people ask how they prepare their dishes: "It's fairly simple. Keep it clean and keep it fresh!" They serve different kinds of local white fish, such as wahoo, mahi-mahi, grouper and red snapper. For guests who prefer not to eat fish, they also offer a variety of Argentine meats. Wacky Wahoo is a small restaurant, 5 car minutes from Sunset, and uses the concept 'first come, first serve'. They do not take reservations (anymore). Closed on: Sundays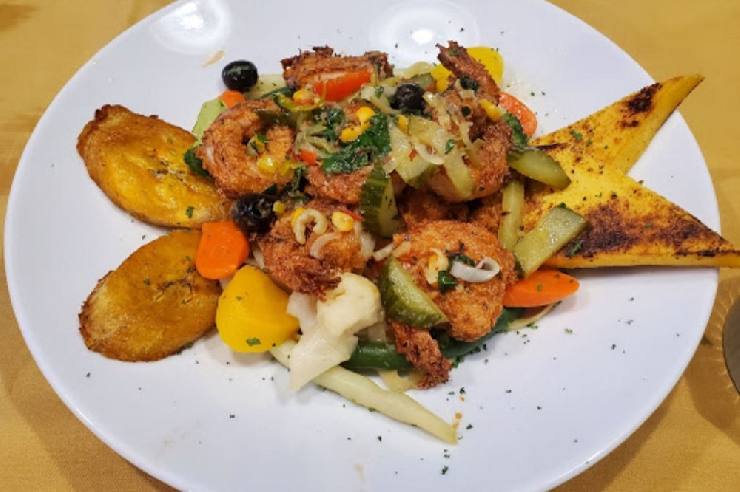 2. Zeerover
This restaurant is also popular among the locals. It is located oceanfront, on a fish pier in Savaneta, halfway Oranjestad and San Nicolas. The menu is simple as they only serve fried fish which was caught the very same day. It might be wahoo, snapper, barracuda or king fish and most days they also have shrimps on the menu. You order the fish and shrimps by weight and accompany them with fries, plantains, pickled onions ('pika') and Aruban corn bread ('pan bati'). On your way in, you order your food at the counter after which they give you a number and deliver the food in baskets to your (picnic) table. Zeerover is a casual restaurant, more like an eatery, and serves at local prices. Closed on: Mondays & Tuesdays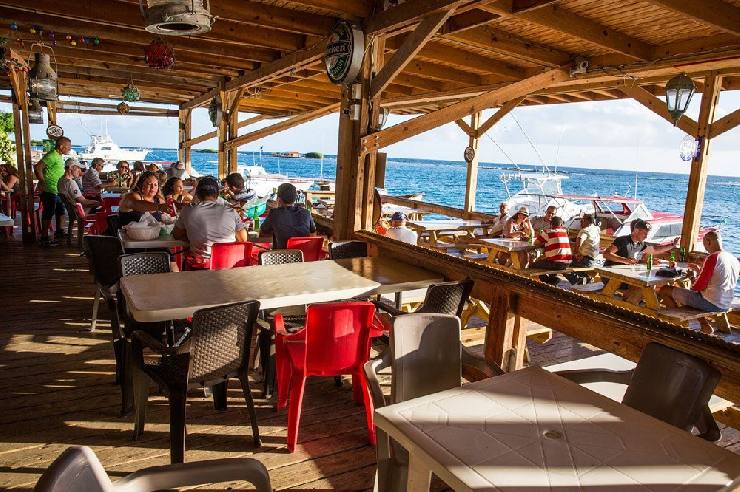 3. Eduardo's Beach Shack
Eduardo's Beach Shack is a small beach bar surrounded by a handful of palm trees and overlooking the ocean next to Playa Linda Hotel at Palm Beach. This small and cozy beach shack gives you the ultimate island feeling. It sells all kind of healthy food such as bowls, salads, wraps, juices, frozen yoghurt, coco whip (vegan soft ice) and smoothies. Everything is home made with fresh and tasteful ingredients. Another plus, the dishes are presented in a way making them super photogenic, for example the pineapple bowl is presented in half a pineapple. The menu is extensive but whatever you choose, you can enjoy its delicious food guilt free! Closed on: Open daily
4. Kamini's Kitchen
This restaurant is located in a blue and green building with lots of colorful flags on the way to Baby Beach and Seroe Colorado. Kamini, originally a native of Trinidad, has earned a reputation as an extremely well-loved hostess. She brought the comfort food from her home and combined it with this island's own culinary traditions. Together with her husband Pete they welcome you with their local specialties such as 'roti' and many curries (different from the familiar Indian flavors), fried red snapper and other Caribbean and vegetarian dishes. It feels like stepping into a Caribbean family home; friendly and laid-back. This eatery is also popular among the locals and famous by word of mouth alone. Curious for one of her recipes? Don't even bother to ask Kamini because she will tell you they are very well protected! Closed on: Tuesdays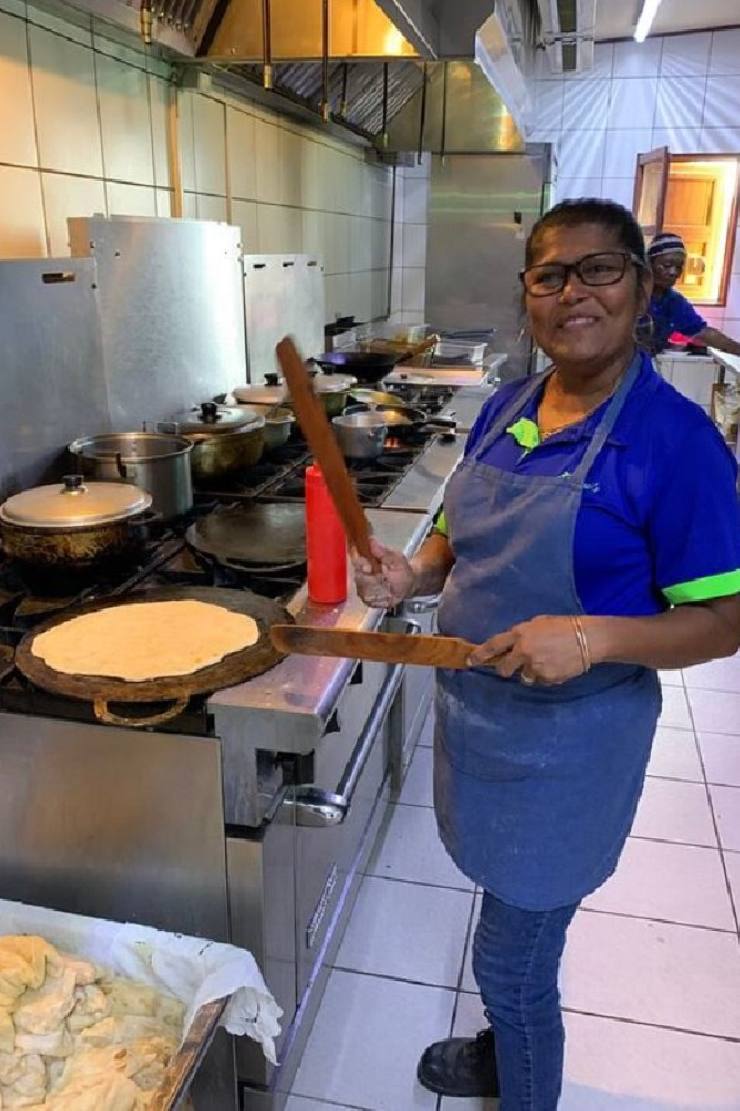 5. Urataka Center
Urataka Center is a family owned restaurant since 1946 which offers local favorite dishes. According to many locals, you get the best pizza on the island here, different styles with unique toppings and a Caribbean twist. Local favorites are the 'Super Burger Pizza' with burger chunks, bacon, ham, onions, tomatoes & burger sauce and the 'Pizza Paranda' with chicken, mushrooms, onions and garlic sauce. They also offer other options such as burgers, pastas and snack platters. No need for fancy clothes. Centrally located on the island, in Santa Cruz. Closed on: Open daily
One last tip: Aruba has so many good restaurants to choose from, just go out and explore! We hope we gave you inspiration on where to eat and would love to hear your feedback. Want to go to another restaurant but don't know which one? You can always ask the Sunset staff or pick up the 'Restaurant Book' in our Sunset office for more ideas.