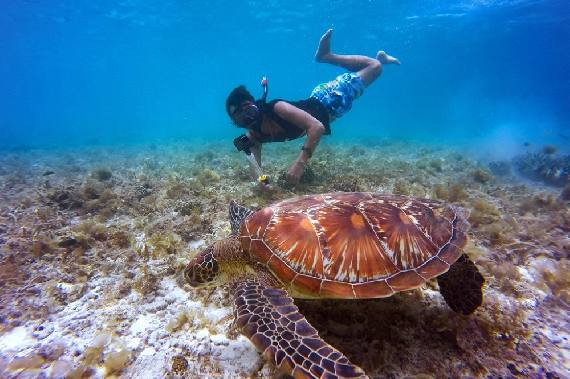 Snorkel
Right in front of the studios hosts one of Aruba's beautiful shipwreck snorkeling spots, home to amazing underwater life. We are also situated close to several popular snorkeling sites like Tres Trapi, Boca Catalina, Arashi Beach and the Antilla wreck.
Windsurf, Kitesurf and Foil
You can windsurf, kitesurf and foil right in front of your own studio! We work together with Aruba Active Vacations (AAV) and VELA, where you can also rent mountain bikes. Tell them you are a Sunset-guest and you will receive a discount on lessons and rentals.
Mangel Halto
Mangel Halto is the mangrove area of Aruba. Enter this secluded area by crossing a small wooden bridge. You will find palapas for shade and small little beaches where you can enter the shallow waters of the blue lagoon. Explore the underwater world and the small wreck. You can also take a tour with Aruba Snorkeling Bob (underwater scooters). The tourguide shows you the most beautiful spots and the underwater scooters take you easily along the spectacular reefs.
Rent a Jeep
Another option is renting a jeep for a day and exploring the wild side of Aruba. You will be rewarded with amazing views, beautiful small inlets and rough terrains. Experience a surrounding completely different to the hotel area with their white sandy beaches. Enter Aruba's National Park and go for a hike or enjoy "Conchi", the Natural Pool – A top favorite.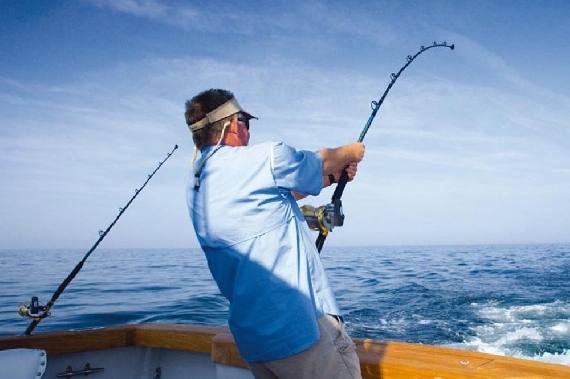 Deep Sea Fishing
Catch a Mahi Mahi, Wahoo, King, Tuna or a Barracuda! As soon as you leave the dock, the lines will be dropped in order to get ready for a great day on the water. Elect to sail out either for 4 hours ($300), 6 hours ($425) or a full day ($550).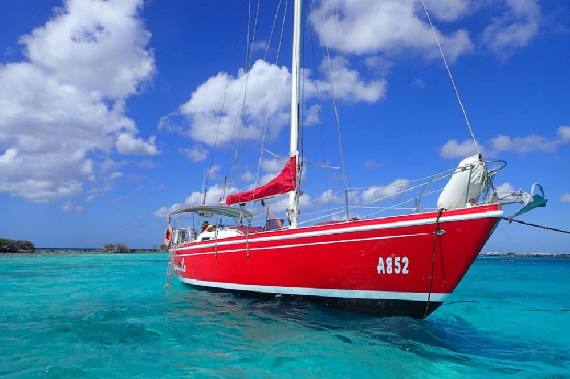 Sail and snorkel cruise 'Tranquilo'
Captain Anthony sails with small groups and offers short snorkel trips and a lunch cruise to the south side of Aruba with a drift snorkel at a secluded reef island at Spanish Lagoon.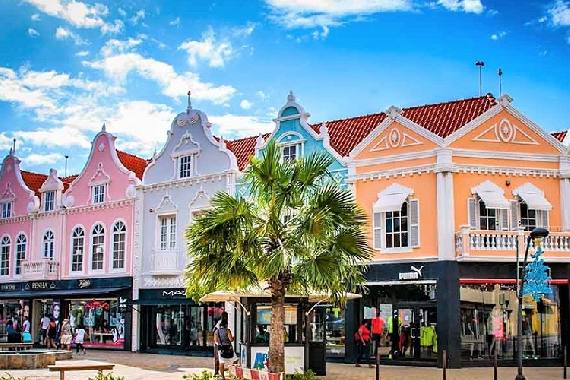 Visit downtown Oranjestad
Take a free ride with the trolley, shop in the beautiful malls with a variety of shops and boutiques. Enjoy fine or casual dining in one of the many restaurants located around the Main Street or in the harbour area. When you visit Oanjestad on Tuesday, pass by the Bon Bini Festival, held at Fort Zoutman from 6.30-8.30 PM. They showcase local food, folkloric music and dance which is the perfect introduction to the warmth of Aruba's People.
The Butterfly Farm
Beautiful butterflies from all over the world. Observe the life cycle of these fascinating animals from egg to caterpillar to chrysalis to butterfly. Tickets cost $15 for adults and $8 for kids between the ages of 4 and 16. Children 3 and younger are admitted for free. Your admission ticket, gives you the opportunity to return at any point during your Aruba vacation, including a tour of the farm.