Looking for an original souvenir to bring home? For our next blog we choose these 5 local gifts. Many amazing souvenirs can be found in Aruba, you just need to know where to look! Aruba has several artists and creative people that have their art or jewelry for sale. They are on top of our list, that is completed with our famous hot sauce and the well-known Aruba Aloe.
1. ARUBA COSECHA
A great place to visit during your stay in Aruba and to buy local art is 'Cosecha' consisting of 2 stores. They were created with the purpose of giving local artists and artisans the space to display and sell their products. The name Cosecha can be translated into the word 'harvesting', which reflects the diversification of the Aruban craft culture. The products that can be bought at Cosecha are full of personal inspirations and are made by 75 artists. Each product has a 'Seal of Authentication' which proves that it was made in Aruba. Cosecha can be found in Oranjestad and in San Nicolas. The store in Oranjestad, opened in August 2015, is located in a 100-year-old bright yellow monument building in Oranjestad at Zoutmanstraat #1. The store in San Nicolas is open since November 2016 and also houses a creative center where local artists provide workshops. It is located in San Nicolas at Bernard van de Veen Zeppenfeldstraat 20.
2. DRIFTWOOD SIGNS
Many pieces of wood wash onto the shores of Aruba daily. These driftwoods are a great start for a fun Aruban souvenir. Driftwood signs can be found in all shapes and sizes and each piece is unique. You can also order a sign with the text and colors to your liking. Dushi Driftwood is one of the places where these handmade driftwood signs can be ordered. The artists are two Dutch ladies, living in Aruba. They started painting on driftwood as a hobby and nowadays make all kinds of signs for several shops, accommodations and restaurants like Eduardo's Beach Shack.
The restaurant Que Pasa, located in the heart of Oranjestad, is not only a place to visit for food, but is also an art gallery. Most of the pieces in this restaurant are for sale. The artist is Maike van Paridon and she creates all kinds of art using wood as her basis. She also sells her art at The Juggling Fish, located in the Playa Linda Beach Resort.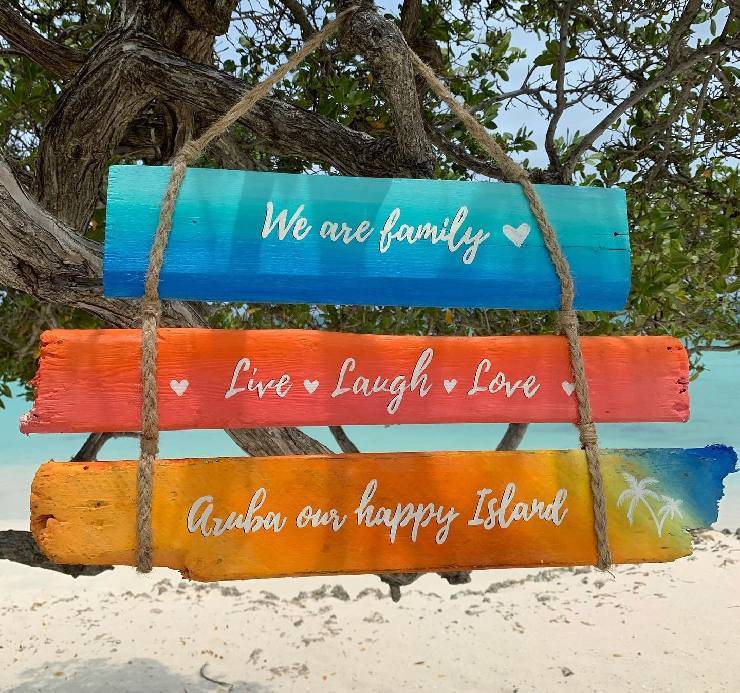 3. SEA GLASS JEWELRY
It is not allowed to take sand, coral and shells from the Aruban beaches but what can be brought home is sea glass. Two local artists create beautiful jewelry with the sea glass found in Aruba:
Gaby Gonzalez is the artist behind Aruba's Hands by Gaby. She makes unique jewelry and accessories completely to your likings. Next to sea glass, she also makes handcrafted beads of Murano glass. While creating, she feels inspired by Aruba and the love she feels for the ocean and beach. You can visit her Facebook page to see where she displays her jewelry during your vacation. Another sea glass jewelry artist is Gloria Filiciana. She owns an online jewelry shop www.gloriafiliciana.com with handcrafted, one-of-a-kind Caribbean-inspired jewelry. She creates her art with the intention to capture the essence of Aruba and bring it to her customers through her art. Gloria has been collecting sea glass for over 15 years and turns them into unique pieces.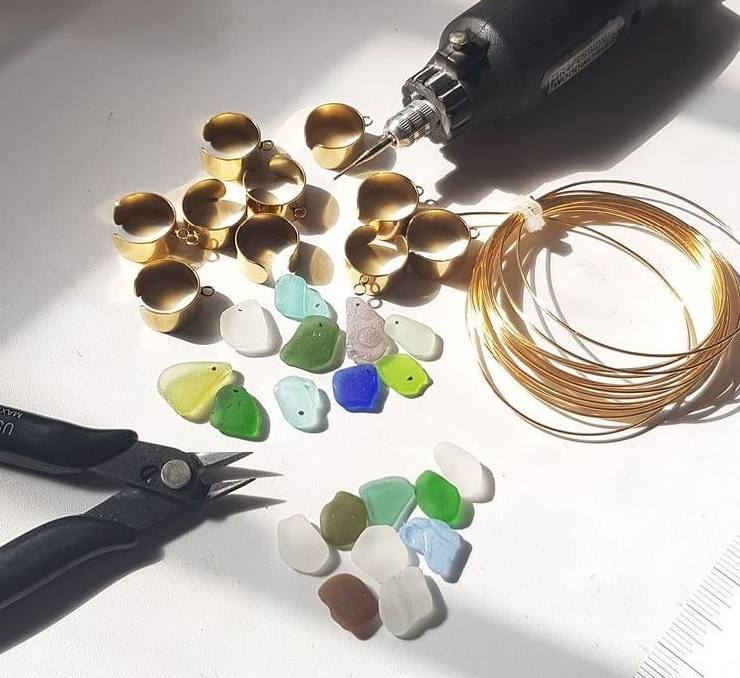 4. HOT DELIGHT PAPAYA
If you are looking for an eatable souvenir, this locally made hot sauce might be a great option to take home! These sauces are home made by Aruban Aurelio Ruiz. He took over the company from his grandfather, who developed the recipe for this sauce around 1880. The Hot Delight products have won national acclaim and have become indispensable in most hotels, restaurants and homes in Aruba. The peppers and papayas are locally grown as well as organically treated by the Ruiz family. The sauces are all natural, with no preservatives added. The Hot Delight Papaya is a mix of the Madam Jeanette pepper and locally grown green papayas. You taste the sweetness of the heat in this sauce, which is somewhat less powerful than its sister sauce Hot Delight Madam. This is a blend of the spicy Habaneros and Madam Jeanette peppers, which makes this sauce hotter that the Papaya version. Tip: both sauces can be used perfectly as Caribbean sauce for grilled meats, fish and vegetables, to add a hot but yet fresh touch to your meal. Available all over the island from the small souvenir shops to the big supermarkets as Superfood and Ling & Sons.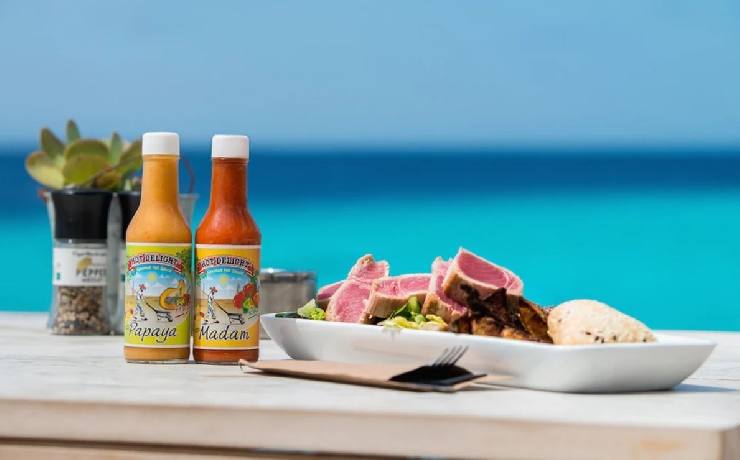 5. ARUBA ALOE PRODUCTS
Perhaps this is the most well-known product on the list. Aruba Aloe is a family-owned company, founded in 1890, by Cornelis Eman. Aruba Aloe Balm N.V. is the oldest Aloe company in the world and grows its own aloe to formulate and manufacture aloe-based skin, hair and sun care products. The aloe plant is so prominent in Aruba's culture and heritage, that for our island, this makes it even more special to have a company which creates these wonderful products. The quality of the Aruban aloe has been the best in the world for more than 150 years. Our desert-like environment, with the fierce Aruban sun, intensifies the natural healing qualities. Aruba Aloe has over 15 stores in Aruba with its main store, museum, factory and Aloe fields in Hato, Aruba. You can take the (free) museum and factory tour and get an inside look into the production process and learn all about the history of aloe in Aruba.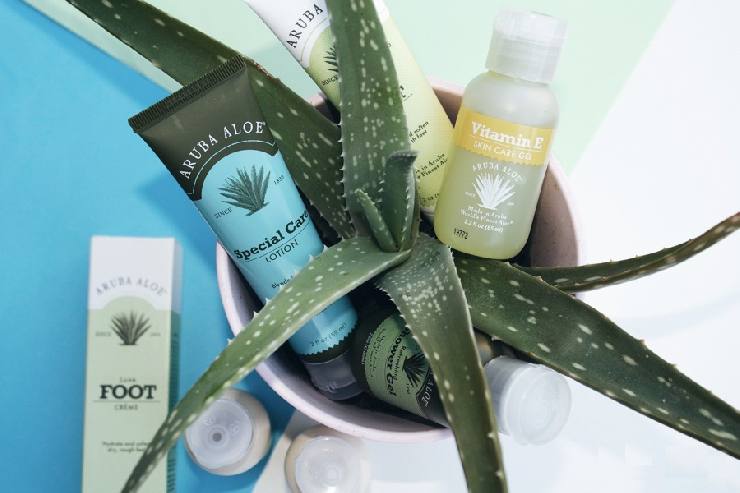 One last tip: Besides the artists mentioned in this blog, Aruba has more local artists who create island-themed art. Several hotels organize a weekly local arts and crafts market in their lobby. You can visit the Facebook page 'Art & Craft Aruba' which shares the most up to date information on where these markets can be visited.